Satisfying a woman's needs and desires requires crucial attention to detail and you shouldn't underestimate this process. Knowing a woman's desire is like unboxing a package, which calls for a deeper understanding of how she spends her day.
Due to the complex nature of a woman's physical and mental being, you shouldn't give less attention or value to any female – be it a sister, a daughter, or a mother. But why do we speak about this? And do we need to be intricate?
Women love jewelry since ancient times, the need to adorn fine jewelry travels through generations. Without jewelry, they will always feel that something is missing. It doesn't matter what type of jewelry, whether its necklaces, bracelets, and earrings, women will always be wearing jewelry.
Leeds & Son has an outstanding reputation for product knowledge with fashionably inspired jewelry and watches. The company has been declared as winner of all Fine Jewelry Stores in Coachella Valley; moreover, they haveon-site, factory-trained watch technicians, and master jewelers.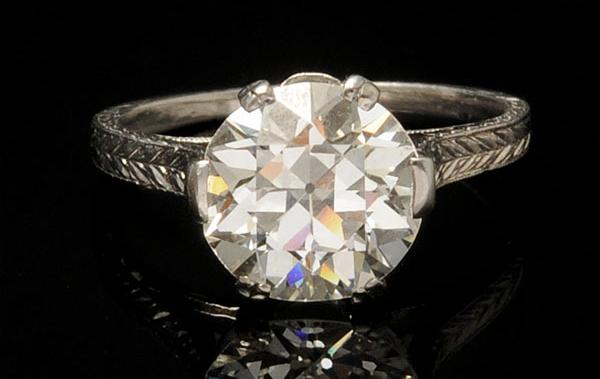 Leeds & Son Fine Jewelers' legacy began in 1947, when the Weiner family moved to Coachella Valley to open their very first jewelry store. The store's name, "Leeds" was created by putting the first two letters of both Edward and Eleanor Weiner's names.
In no time, the family business became a well-known establishment in the valley due to their high-quality products, integrity, and winning style. Their unique flair, love of community, and commitment led to the highest quality jewelry that still continues today at their flagship luxury store on El Paseo in Palm Desert.
With Palm Springs Jewelry, different choices of accessories are available. It is an internationally recognized shopping destination for fine jewelry and timepieces in Southern California. Palm Springs Jewelry is a retail marvel that redefines the meaning of luxury shopping experience with an exceptional selection of fine jewelry, personal shopping service, and upscale amenities. It is an authorized jeweler for the highest quality brands and designers in each price category.
Some of the following products are offered in Palm Springs Jewelry:
1) Watches:
>Rolex
>Patek Philippe
>Baume & Mercier
>Tudor
>Chanel
>Corum
>Frederique Constant
2) Jewelry and Pearls:
>Marco Bicego
>Lisa Nik
>Messika
>Como Italia
>Mikimoto Pearls
3) Diamonds and Gems:
>Diamonds
>Gemstone Jewelry
> Birthstones
Jewelry can be an important ornament for all special occasions like weddings, anniversaries, birthday parties, etc. Jewelry gives women a gorgeous, feminine look and gives them a sense of confidence, style, and beauty.
However, jewelry is not only for decoration. It also represents the best investment you can make in your life. Traditionally, jewelry represents a symbol of prestige, wealth and power. With these, Palm Springs jewelry provides their customers with proper jewelry care. They also have a guide on how to judge a jewel's quality. Moreover, customers can also trade or sell watches. Leeds and Son always offers the most professional and courteous service, they treat everyone like family and look to make your experience in their store special.