As a homeowner, you want to ensure that your home is always in tip-top shape. However, there is one component that is often overlooked – gutters. Gutters are critical in your roofing system. Being aware of its importance can prevent costly home repairs in the future. Basically, gutters direct water off the roof and away from your home.
In the process, open gutters accumulate leaves, pine needles, acorns and other debris. The accumulated debris can clog anywhere in the gutter to the eavestrough. During heavy rains, the clogged gutters can cause overflowing, which can potentially damage your building and landscape. If there is clogging, the gutters might separate from your roof, develop cracks, and rust. If this happens, you will have insufficient protection for your home structure.
The good news is that there are many specialists that you can call if you need repair or installation like eavestrough repair Toronto. However, on your part, you need to be vigilant. You need to know the warning signs indicating your gutter needs repair. You need to monitor the following signs: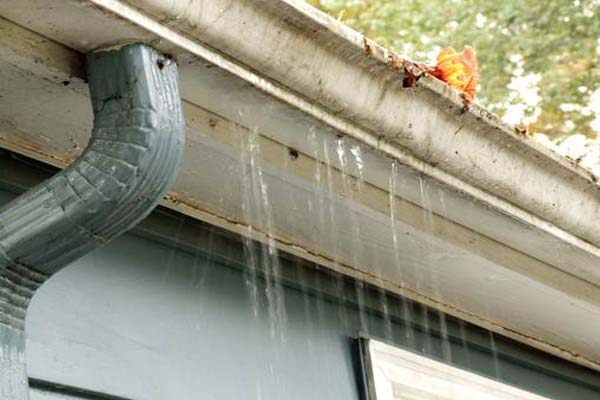 If the gutters are dropping
To ensure that your gutters are working effectively, you need to clean it every now and then. Cleaning it means scooping dirt and leaves to allow the water to flow freely. When the gutters are not properly maintained, it will clog. If it is clogged, the gutters will be filled with water and as a result, the hangers will possibly detach from your roof.
The dropping or sagging sections disrupt the flow of water unto the eavestrough. If you see dropping or sagging section, you need to call experts right away.
If the gutters have peeling paint
If you notice that there is peeling paint, it indicates that there's water in the gutter for a long time. This problem happens when gutters are not properly installed.
If there is water around the house
Gutters are created to redirect water away from the foundation. To ensure that it is doing its job, you need to check your perimeter. You should walk around your house and see if there is water pooling. If there is, the gutters need to be checked by professionals for any signs of leaking. The leaking will lead to eventual flooding if ignored.
To test for leaks, climb to the gutter and bring a hose. Spray a steady stream of water into the gutter and see if there are leaks. If there are leaks, you need to call experts right away to promptly prevent it from getting bigger.

If there are watermarks underneath the gutters
When it is sunny, check your gutters. If you see any watermarks or mildew, it can mean overflowing or leaking. If it is ignored, the fascia boards and soffit will rot and decay in the long run.
Many people ignore gutter damage because of the price. When calling a specialist, you can ask for estimation beforehand. If it is too much, you can consider other specialists. Do this until you find a specialist offering a reasonable price. Do not try to ignore the damage because it can cost more.